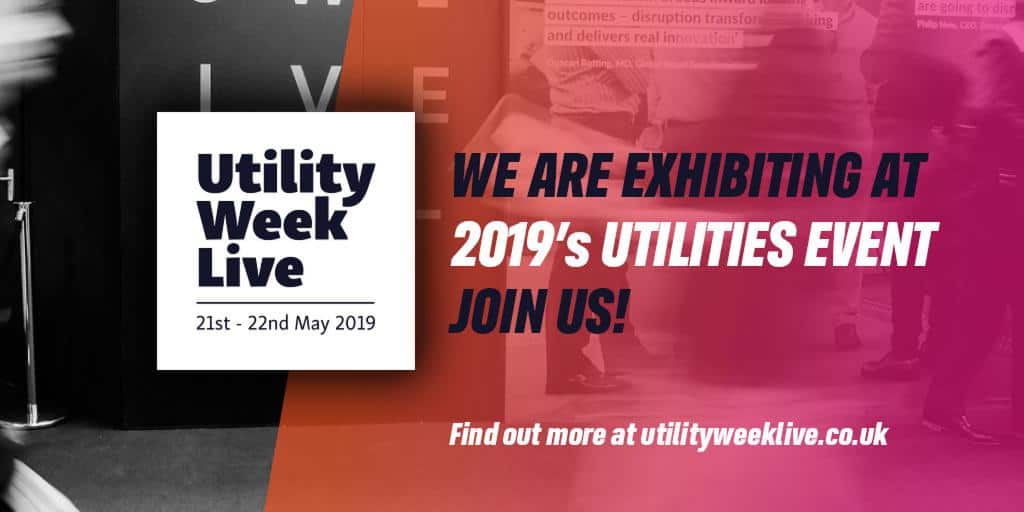 2019 continues to be a busy and productive year which involves us working with large electrical transmission & distribution companies including; Scottish Power Energy Networks, UK Power Networks, Northern Ireland Electricity and collaboration with Mitsubishi Electric.  We are also preparing materials for our stand in Utility Week Live in May which will give us the opportunity to attract new customers. We have also received our first order for our ENA approved disconnector which is a new and improved version of our already successful disconnector.
Utility Week Live May 21st – 22nd 2019
We will be travelling to the NEC in Birmingham to participate in the UK's leading utility exhibition Utility Week Live.  The purpose of the exhibition is to showcase new technology and services created to respond to a disruption in the utility industry.  Disruption is when new innovations create new markets which in turn disrupt and displace established markets, products and alliances. It is vitally important to attend such events in order to display our innovations created to respond to such disruptions.  
We will be exhibiting at stand G2 in the Network Zone where we will be showcasing our products and services. This year's event is set to be the biggest one yet and we are delighted to be part of it.  
Completion Of Battery Charger Distribution Project
We have recently completed a Battery Charger Distribution project for Scottish Power Energy Networks at Grangemouth.  The product has been designed, built and thoroughly tested in our factory in Ulverston so it is ready to install immediately.  This increases the rate at which the design and install process occurs ensuring our customers' requirements are met efficiently and effectively. SP Energy Networks own and operate the electricity transmission distribution system in Central and Southern Scotland, Merseyside, Cheshire, North Wales and North Shropshire.
Protection Panels – Mitsubishi Electric & UK Power Networks
We are in the final stages of completing Protection Panels for Mitsubishi Electric at a UK Power Networks substation site.  The last time we worked with Mitsubishi Electric was in 2013 so we are very pleased to be collaborating with them again.  We will be completing full Level 3 FAT testing in the presence of the customer.  This ensures that our products are fit for purpose and functional on delivery which reduces installation and commissioning time and the overall cost of the project.  
The protection panels are part of an incremental order where the first phase was for 20 Feeder Protection Panels and the second was for 8 Transformer Protection Panels.  This project is to equip the network at Little Barford.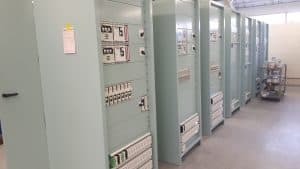 Projects For Northern Ireland Electricity
Presently we are working on large orders from Northern Ireland Electricity for Magherafelt and Coolkeeragh substations.  The project involves upgrading feeder protection at both ends of the overhead line connecting the two substations.  We are also upgrading transformer protection panels and working on a big project at Tandragee substation.
The upgrades are part of Northern Ireland Electricity's £341 million investment in Northern Ireland's electricity network in order to maintain their current service levels.  Improvements include; maintenance of lines, cables and substations, upgrade of identified lines, cables and substations, tree cutting and major network expansion projects.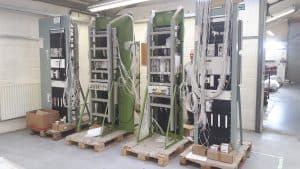 First Order For Newly Approved Disconnector
We are delighted to have received our first order for the newest version of our disconnector which was ENA approved last year.  The order is the first part of a full modernisation of the substation at Grimbsy West.
General
We are also working on a  few direct projects for UK Power Networks which includes one at Rainham Road South.  There have also been orders from Western Power Distribution for protection panels for the whole substations at Burslem and Lockheed.  We will update you on these projects as they progress.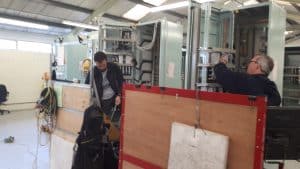 If you would like to find out more about our projects or are interested in visiting our stall in during Utility Week Live 2019 contact us and we would be happy to provide any information you require.