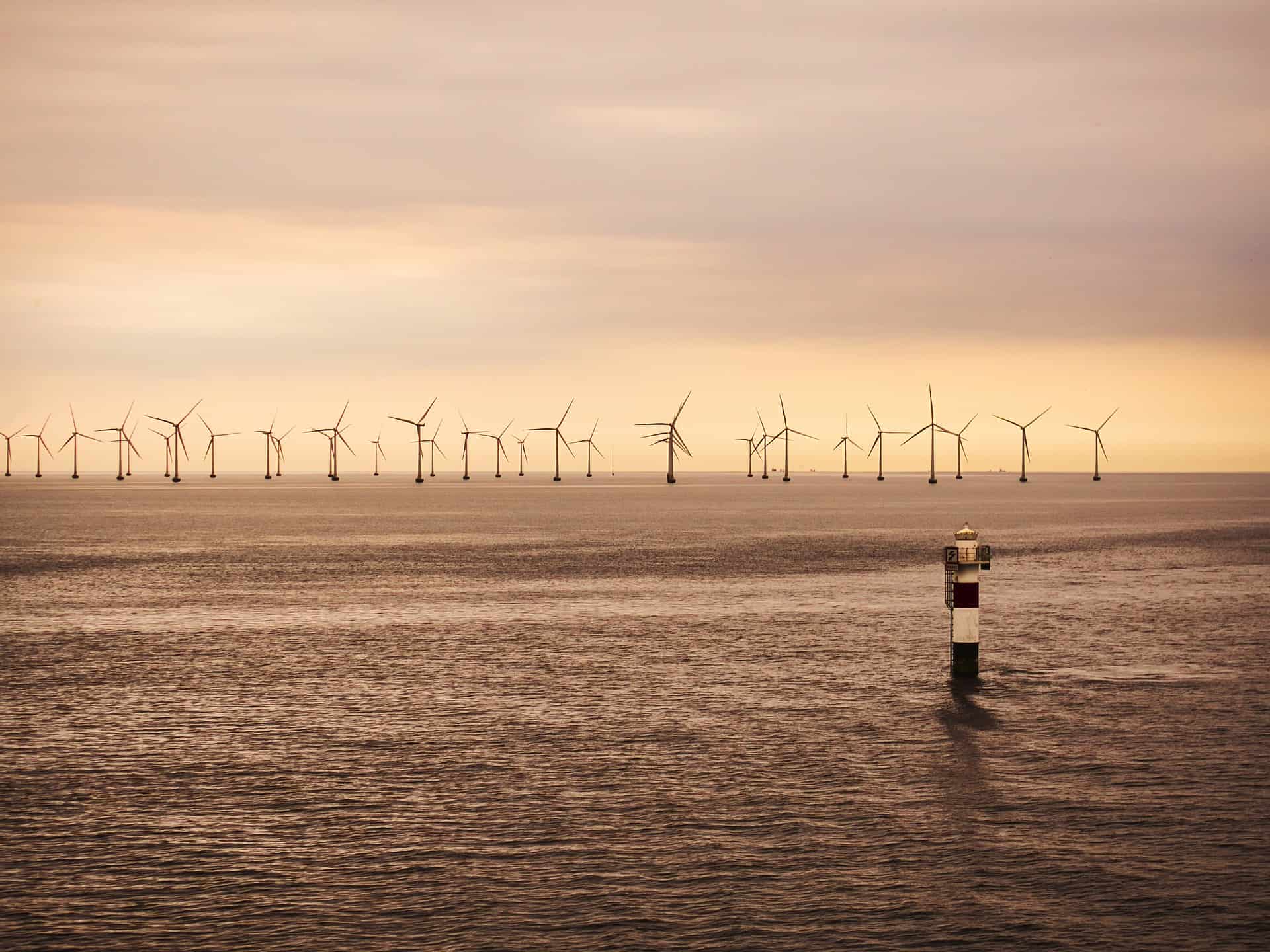 Since our last update, we had a very successful two days at the Utility Week Live event showcasing Acrastyle's products and services and demonstrating what we can offer to businesses in the utilities sectors.
More recently, we have been undertaking routine disconnector maintenance and tendering processes with clients as well as continuing our work on new and existing projects. Alongside this, we have also registered our attendance at the Northern Powerhouse Offshore Energy Event in Amsterdam.
Factory Test Panel Order – ARW Transformers
A recent order that we have been working on is a factory test panel for ARW Transformers. This has been an interesting project as ARW supply us with products, and have now also become a client. It has also meant our team have been able to work on quite a unique and specialised item.
ARW specialise in the manufacture of electric motors, generators and transformers. Their products are widely used across a variety of service areas including the lighting, electrical control and power distribution sectors.
The factory test panel, or desk, has been bespoke designed to the client's specific requirements and will allow them to conduct in-house testing of their high-quality voltage transformers and electrical equipment.
Tailoring the product to the client's exact needs and specific requirements means that system clarity and visibility will be achieved including key alarm and monitoring indications. This results in overall operator comfort, allowing them to integrate the new product into their working environment quickly and efficiently.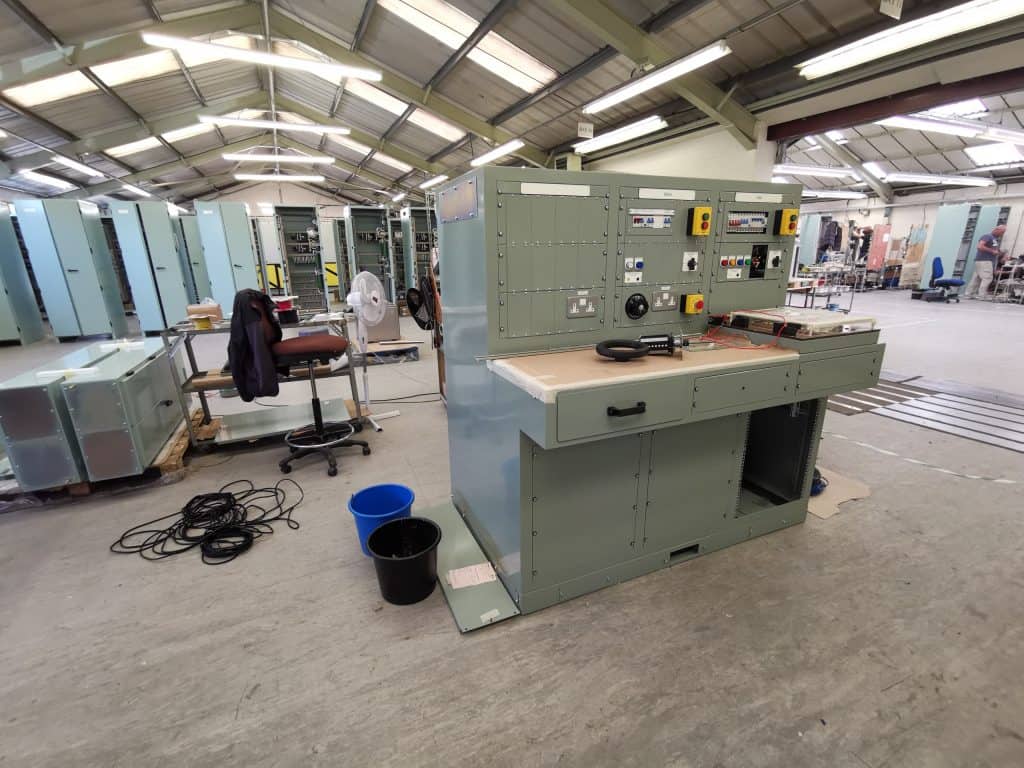 Ongoing Projects – Protection Replacement & Refurbishments
We have been continuing work on additional orders from Western Power Distribution (WPD) and UK Power Networks. These projects are for ongoing substation refurbishment works in their respective Distribution Network Operator (DNO) areas. For WPD we have been working on an interesting Mimic Control Panel project to be installed at their Brotheridge Green 66/11Kv Substation.
The key features of any control panels and cubicles include a schematic 'mimic' on the front which represents the specific system being controlled; lamps and indicators to show the status and position of each element; switches to control the status of these items; alarm and fault recording equipment and full internal wiring.
As with all our products, this will undergo thorough factory acceptance testing (FAT) which will ensure that upon arrival to the client, the control panel is fit for purpose and fully functional to their specific system requirements.
We are also proceeding on our ongoing work for Northern Ireland Electricity Networks which currently includes overall upgrades and protection replacement. Our team have recently been at Magherafelt Substation measuring up for replacement front sheets.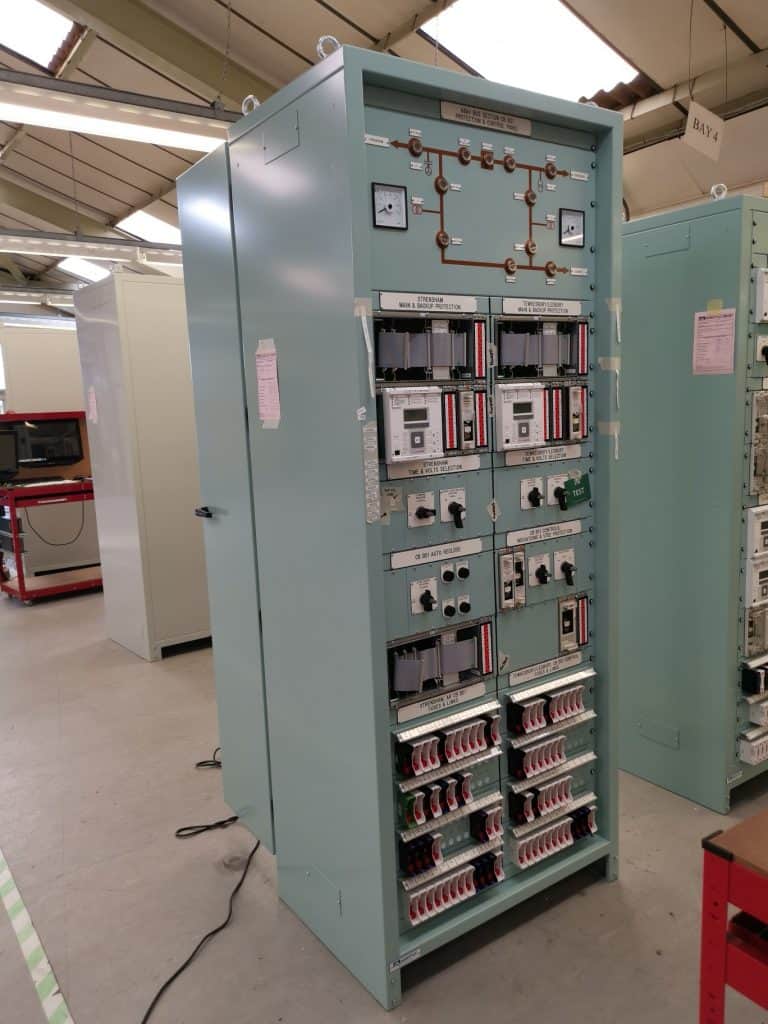 Northern Powerhouse Offshore Energy Mission 2019
On the 7th-10th October 2019, we will be attending the Northern Powerhouse Offshore Energy event in Amsterdam. The event is run by the Department of International Trade and is an opportunity for British companies whose work encompasses the offshore energy sector to get an insight into the Dutch market and to network with other businesses, leaders and suppliers. This is a very exciting venture for us and we look forward to sharing and demonstrating the work, services and products that Acrastyle has to offer.
The overall ambition of Northern Powerhouse is to connect the cities, towns and rural communities in the North of England and Wales, by backing business growth and providing the resources to establish a 'powerhouse' for the economy.