The beginning of 2019 is starting in the busy productive way 2018 ended.  Our framework to supply Northern Power Grid with the newer version of the UK approved 132kV Double Side Break Disconnectors and Earth Switches has been approved.  We have also been working on 20 protection panels with Mitsubishi Electric in Croydon and Modular Relay Rooms for GE in Wishaw. There are a few other exciting projects we are working on which we will tell you about in due course.
Northern Power Grid Framework Approval

We have just had our framework approved to supply Northern Power Grid with our newer version of the132kV Double Side Break Disconnectors and Earth Switches approved.  We supply fully EA approved 132kV disconnectors for use in the UK and Ireland.  The units are manufactured by our sister company S&S Power which is based in India.  We install our double side break disconnectors and earth switches in countries all over the world.  The newer version of the units provides an even more effective way of supplying consistent and reliable power to customers.
Our disconnectors come with the following attributes; they are a double break disconnector, are manually operated or motor driven, they are provided with supporting structures or on their own and have a variety of configurations of earth switches.  We are very pleased to be working with Northern Powergrid again.
Protection Panels For Mitsubishi Electric Croydon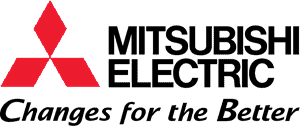 It has been a great pleasure to be working with Mitsubishi Electric in Croydon.  The project involved producing 20 Protection Panels which Mitsubishi will supply to UK Power Networks at their Little Barford Substation. The contract has been subsequently extended to another 8 protection panels to be completed by the beginning of March.  
The Little Barford Substation Project involved the routing of new 5km long 132kV cable circuits as well as a substation redesign.  It was a challenging project due to the sheer size of the site. which included landowners, roads and existing infrastructure restraints.  This made conducting a traditional survey of the land complicated. Therefore requiring the use of a number of design options that do not rely on aerial photographs alone.
Acrastyle have also been working on supplying relay panels for UK Power Networks directly.
Other Projects We Have Been Working On
We have also been working on two new projects including a hV Testing Panel and Modular Relay Rooms for GE in Wishaw.  There will be more details about the two projects in further news updates.
IET Annual Dinner At The Grosvenor Hotel London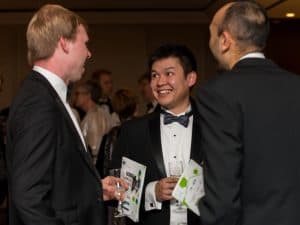 We travelled to London to visit the IET Annual Dinner at the Grosvenor Hotel on the 20th of February.  The prestigious event is the UK's leading technology and engineering networking event. Which celebrates the brilliant engineers of today and supporting the exceptional engineers of the future. The guest speaker was Karren Brady CBE famous for being CEO of Westham United Football Club and a presenter on the Apprentice.  She is a renowned motivational speaker as well as excelling in all of her business ventures.  
The IET has been helping over 800 engineering students and apprentices with their studies even if they had challenging lives.  Money raised from the event helps to support our budding engineers.
If you would like to find out more about disconnectors or any other aspect of our business contact us for more information.