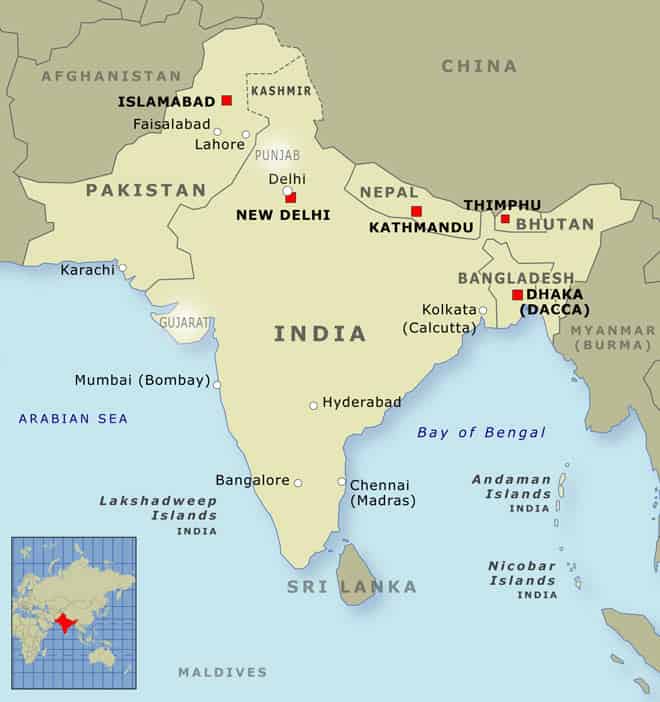 2018 has been an extremely productive and busy year which ended with visits to Bangladesh and India.  The past year has involved collaborations with a large number of electricity providers, attending expos and travelling to various locations around the world.  We have had a successful NQA Accreditation audit which continues to give our customers reassurance of the high standard of our work. Staff restructuring and the appointment of a new Sales & Business Development Director is bringing exciting new opportunities to our expanding business.
Disconnector Training Event In India And Bangladesh
Our Sales & Business Development Director Stephen Smith travelled to Bangladesh to attend a Disconnector training event for our customers. The event was held at our disconnector Factory in Pondicherry and Main Office in Chithamur (Chennai). This is where our sister company S&S Power is located.  Stephen did two presentations while he was there relating to Disconnectors within Substation Design and information about Acrastyle UK.
S&S Power acquired Acrastyle UK in 1997.  Thus enabling them to adopt Acrastyle's very good brand image and capabilities of integrating protection systems and switching solutions in the UK and globally.  A state of the art factory was set up in Pondicherry to manufacture high-quality disconnectors in 1997. Acrastyle UK and Acrastyle India have been responsible for prestigious installations such as the Paris and London Tube systems and working with utility providers in the UK and throughout the world.  
Making Contacts In Chennai And Dhaka Bangladesh
Stephen also took the opportunity to make contacts with L&T Mumbai, KEC and Kalpataru which are Indian EPC's in Chennai who deliver projects in Africa.  The purpose of the visit was to discuss the possibility of offering Acrastyle UK products to these contractors.  
He also travelled to Dhaka again in Bangladesh to have meetings with Power Grid Bangladesh, and Energypac which are large EPC's.  We also visited PSDC and CCC which are smaller EPCs to discuss Acrastyle products.
Larsen & Toubro (L&T)
L&T is a large conglomerate specialising in technology, engineering, construction and finance.  The company address the needs in the following sectors; hydrocarbon, infrastructure, power, process industries and defence.  They have customers in 30 companies all over the world.
KEC International Limited
KEC is a global infrastructure Engineering, Procurement & Construction EPC.  They specialise in Power Transmission & Distribution, Railways, Civil, Smart Infrastructure, Cables and Solar in 100 countries around the world.  Many of their projects are in harsh and difficult environments.
Kalpataru Power Transmission Ltd
Kalpataru Power is a leading EPC company specialising in global power transmission and infrastructure.  They specialise in undertaking high profile projects involving design, testing, fabrication, erection and construction of transmission lines, oil and gas infrastructure and railways projects.  All of their projects are designed to operate on a turnkey basis making them easy for the customer to use straight away.
Power Grid Company Bangladesh (PGCB)
PGCB is responsible for running the Bangladesh power grid with increased efficiency.  This is a task they have undertaken with exceptional results.
Energypac Power Generation LTD
Energypac provides engineering solutions to provide energy solutions that make a significant difference in people's lives.
We are looking forward to another exciting year with many new projects and commisions.  We will be at the expo Utility Week Live in the NEC in May. If you would like to find out more about disconnectors or any other aspect of our business contact us for more information.