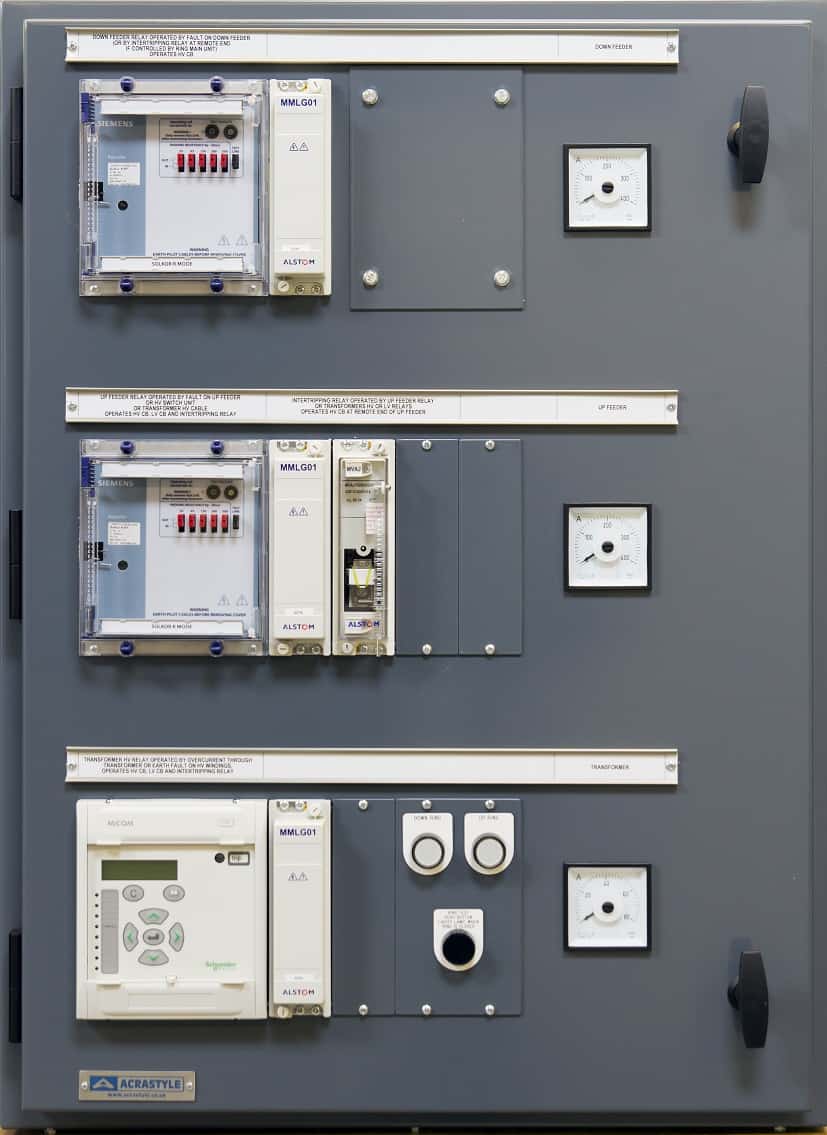 Here at Acrastyle Limited, we design, develop and install a wide variety of electrical engineering equipment, including Substation Wall Boxes. Substation Wall Boxes are compact and easy to install.
Substation wall boxes are often designed to include the following equipment:
Electrical Protection Relays
Test blocks
Fuses
Links
Automatic Voltage Controllers (AVC's)
Earth bar
Labels
Shrouds
LED Lamps
Control Switches
Ammeters
Voltmeters
Fibre-optic patch panels, etc.
Quite often substations are extremely limited in space. We believe that the best solution for smaller schemes is to use the available wall space by mounting an Acrastyle wall box. The wall box provides electrical protection to outdoor substation equipment. An AVC wall box, for example, optimises the voltage of expensive power transformers, therefore extending the life of the asset. Acrastyle wall boxes are custom-designed to meet individual requirements. Acrastyle's mechanical engineers ensure that the equipment can be contained in the box whilst maintaining the required clearances. They also ensure that the mechanical strength of the box, its structure meet the correct design criteria.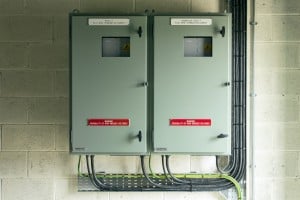 We also offer the "Solkor" wall box. A "Solkor" relay is the trade name of a pilot wire current differential relay by Siemens. We build this device into a small wall box with all the associated scheme wiring, test facilities and backup protection.
The benefits of implementing a substation wallbox cannot be understated. Through years of experience as a design and manufacturing company, Acrastyle fully understands the benefits of compact high voltage protection and control solutions. Significant time and money can be wasted when liaising between designers and manufacturers and we strive to deliver value.