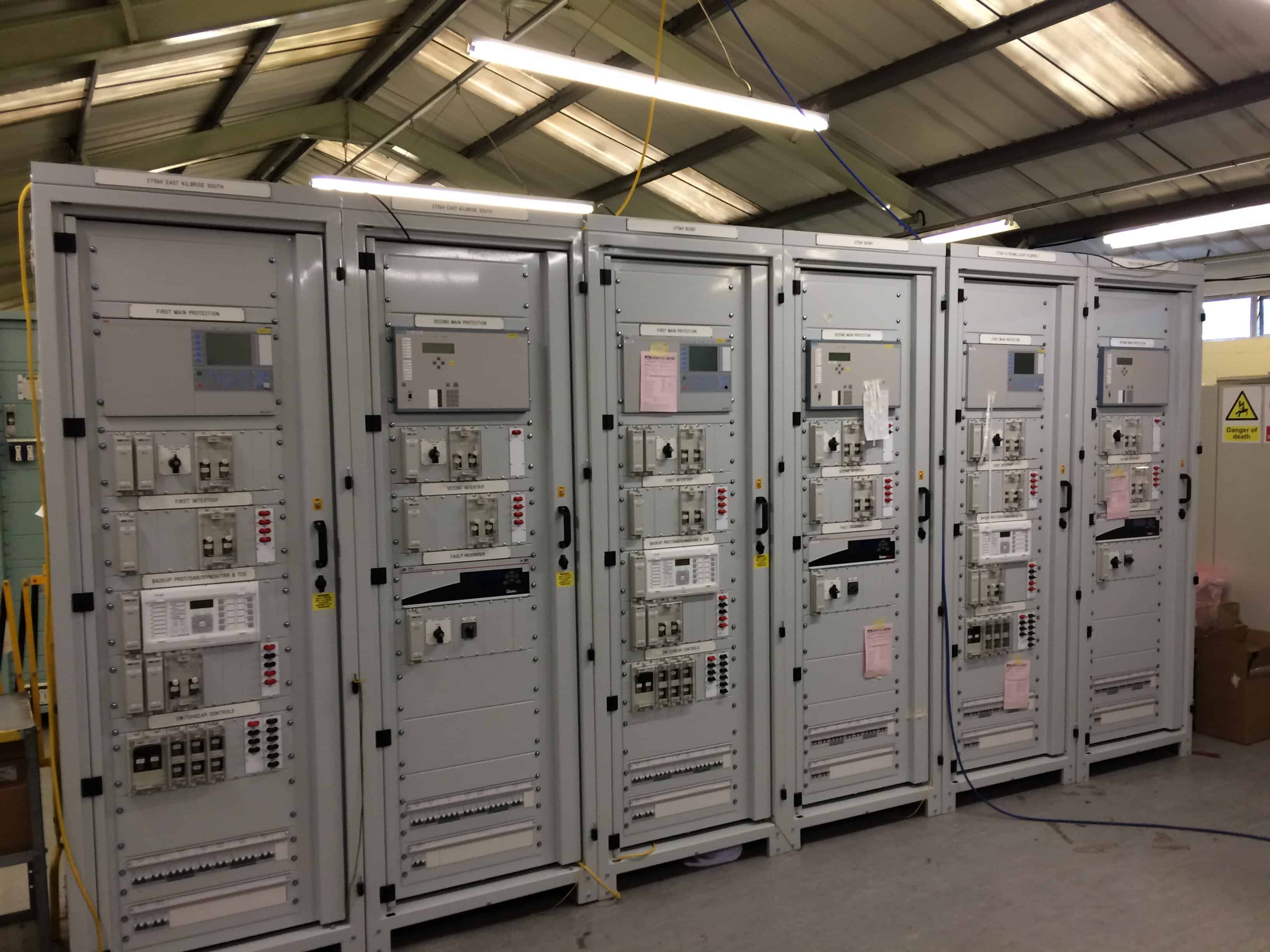 Since our latest news blog, we have been involved in a variety of exciting projects whilst completing and continuing ongoing works and routine maintenance.
Batteries & Site Surveys
We have recently worked with Northern Ireland Energy Networks conducting detailed site surveys prior to an upcoming substation project. The site survey ensures that the status and accuracy of the existing site drawings can be reviewed.   
Any new design or project is dependent upon a complete and clear understanding of the existing plant and parameters. This means that site audits to check the drawings are often an essential first step towards providing a perfect new design and ensuring accurate and exemplary standards on the client's requirements are met. 
We are in the process of bidding for Battery Charging Solutions for a number of substations. Our range of battery charging solutions are designed to meet various applications from small compact systems to large, complex installations. Our battery solutions meet the most demanding requirements.
All of our batteries are supplied with inter-cell links and are charged ready for use. Battery capacity up to 400Ah are supplied as standard, higher capacities are also available. We offer dual-redundant battery solutions, that offer peace of mind. If one battery bank fails, the other battery bank automatically takes over.
Triton Knoll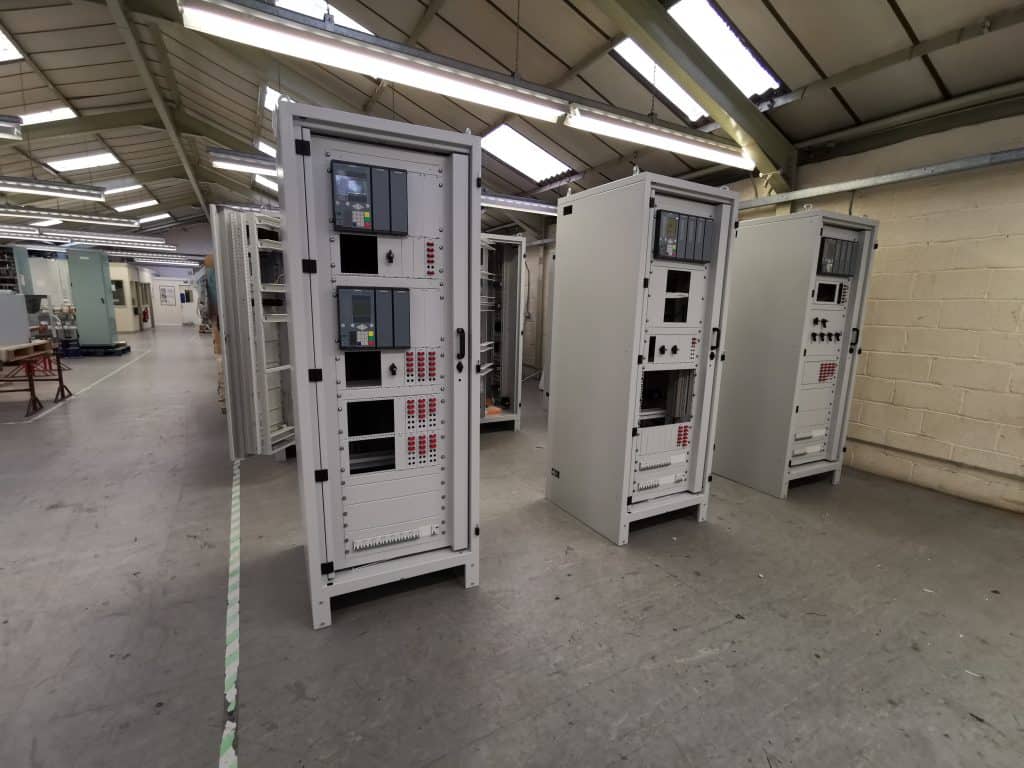 We have had a large order from Siemens for Triton Knoll wind farm in Lincolnshire. The order consists of 20 panels with numerical relays and these are already well underway on our workshop floor. 
Triton Knoll is a very significant and growing source of renewable energy in the UK and we are delighted to be a part of delivering our Protection & Control services and panels for this client. 
As always, we work closely with the client, tailoring our services to their specific requirements. 
Grantham & Retford
Working with Western Power Distribution, we are delivering protection and control services for a Network Rail connection between substations at Grantham and Retford. The protection and local control scheme will be custom-designed for the specific power system and rail application.
On average, there are 16 trains per day traveling between Grantham and Retford, a popular route for commuters traveling between Lincolnshire and Nottinghamshire.
As always, all systems will undergo thorough and complex testing. Rigorous testing will ensure that all the correct operations are performed as expected and that the entire system will perform seamlessly at the railway network. 
At Acrastyle, we have the ability to manufacture fully integrated portable railway control and protection rooms and trackside enclosures, manufactured from GRP or stainless steel. We have a wealth of experience working with the unique design challenges of the nations railway network. 
Tested & Completed Projects
GE India – Bangladesh
With reference to our previous news update regarding Networking Panels for GE India in Bangladesh. These panels have now been fully FAT tested and are ready for dispatch to GE Stafford before heading to Bangladesh.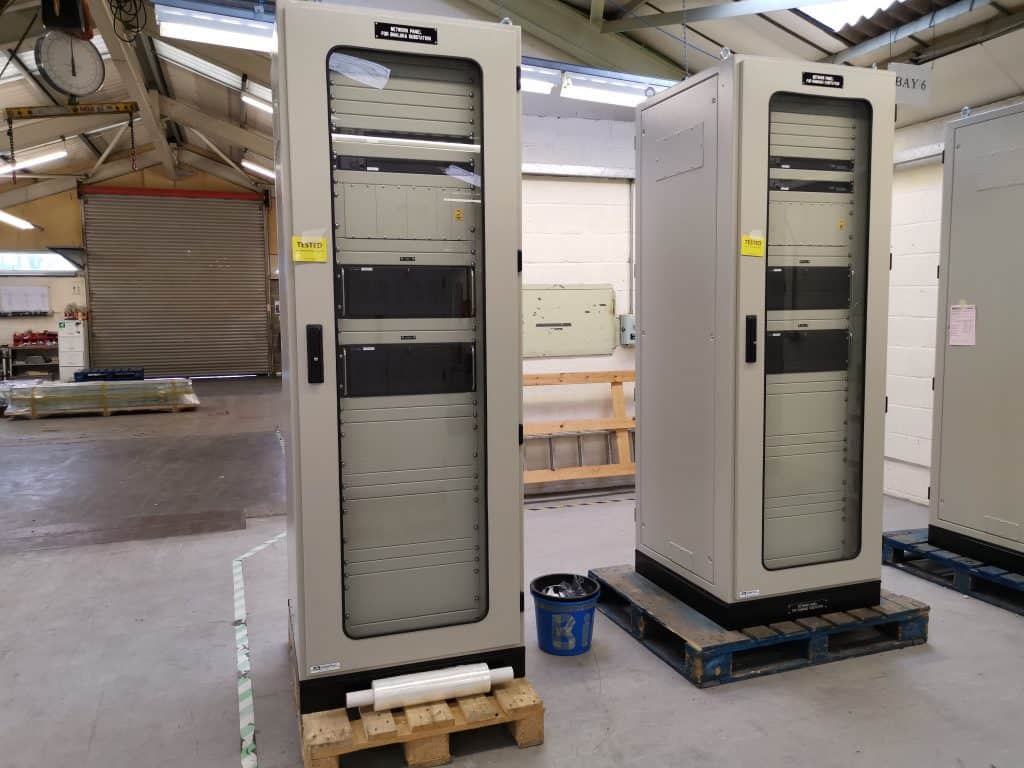 SSE – Camberley
We have also completed the protection panels and an additional Relay Panel for the SSE substation at Camberley. These have also undergone our full protection scheme testing and system simulation procedures.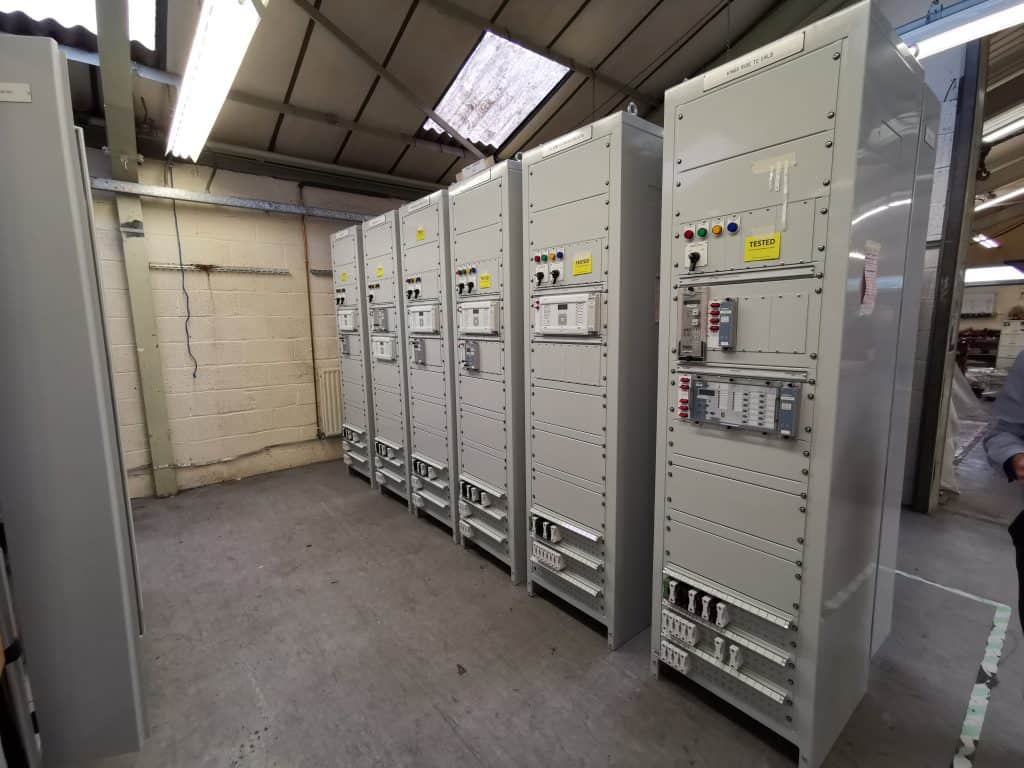 ScottishPower – Strathaven
Enhanced testing has also recently been completed on the Strathaven 275kV substation cubicles for ScottishPower. This included tests on substation cubicles for; East Kilbride, East Kilbride South, Strathaven, Clydesmill, and Busby 
This particular project included site surveys, wiring, mark-ups, basic testing and enhanced testing and comprised of both the ABB RED 670 differential relay and the Siemens 7SD522 relay. We set up fibre optic links, injected current and applied voltage and simulated electrical faults on the network. We also installed seven highly accurate, GPS Clock antennas for time synchronisation across the substations. Again, this was all performed in our test compound to give the customer peace of mind.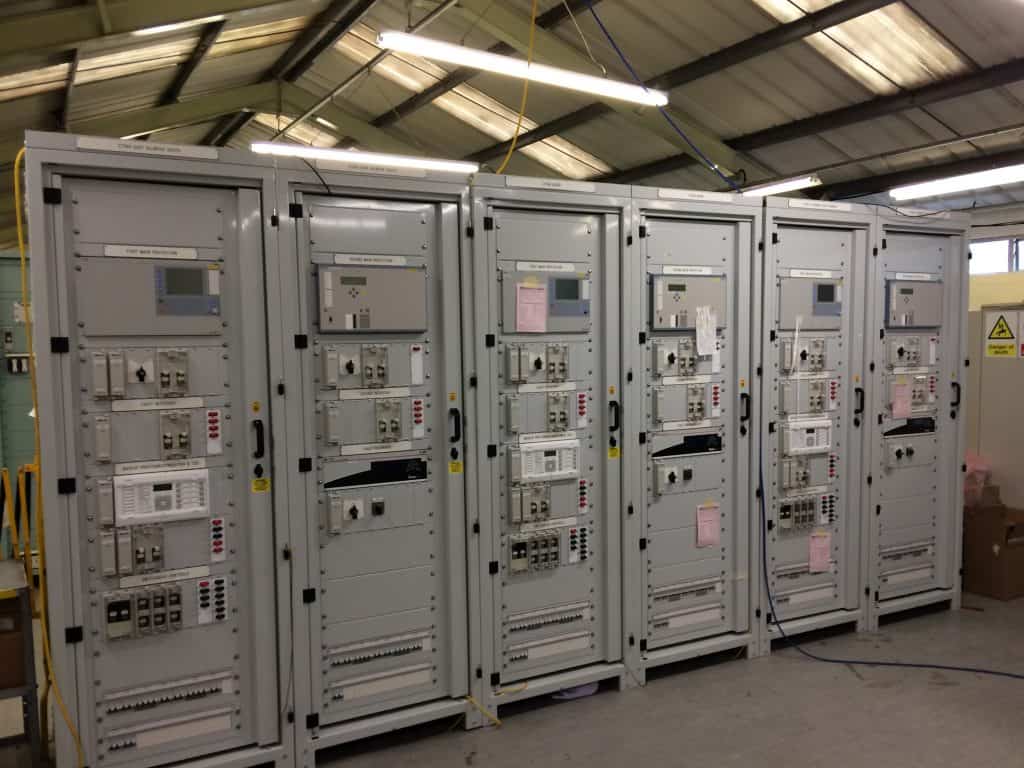 Using the most sophisticated computer controlled equipment, our extensive in-house testing abilities for the protection and control solutions that we manufacture means that the system can arrive to the client with instant plug and play functionality. This means that the system will perform as per requirements.
Maintenance & Upgrades
As part of our extensive service offering, we have also been working for ScottishPower, undertaking routine maintenance and upgrades of Disconnectors at substations across Merseyside, North Wales and parts of Cheshire. 
We can also provide services in the maintenance and upgrading of substation power and protection systems as well as Liquid Neutral Earthing Resistors that have previously been supplied by Acrastyle.
Metalwork Pre-Checks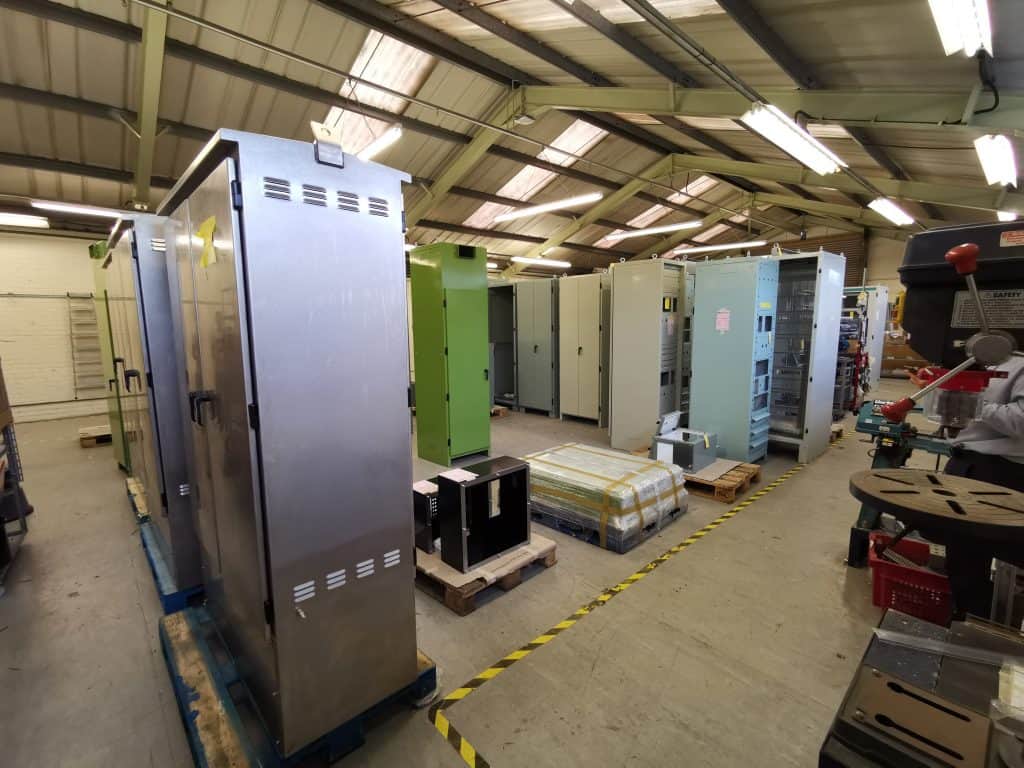 We have recently had a new supply of metalwork delivered. All metalwork must go through a series of pre-checks before we begin working on the internal components. 
These checks require carefully checking for any faults in the thickness of the metal, as well as looking at the overall quality of the metal, making sure there is no damage or defects prior to internal work.
Get In Touch
With over 50 years in the sector, our highly skilled, passionate personnel continue to provide market leading Power System Protection solutions and are dedicated to our work all around the UK and globally. If you have an enquiry about a project or would like to find out more about our products and services please get in touch.
Don't forget to follow us on Facebook and Twitter to keep up to date with all of our latest news and innovations.