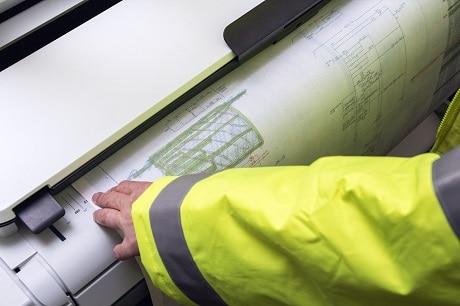 Here at Acrastyle Limited, we use the latest AutoCAD software. This means that we can provide accurate drawings and designs in all releases of AutoCAD DWG format, in addition to DXF, DWF and PDF format. We source the best quality resources, have an abundance of accreditations, certificates and testimonials. So, it's only fair that we have the highest quality computer aided design software.
What are the benefits of CAD?
Create precise and detailed drawings
Saves time
Accuracy
Faster overall project delivery
Lower overall project cost
Less design errors
Reduced on site installation and commissioning time and cost
How it works:
With our extensive CAD resources, Acrastyle can provide a CAD design and drafting service for almost any application. Drawings can also be provided for compatibility with other CAD packages on request. We are also able to scan and modify old legacy hand-drawn drawings using modern Raster software, such that drawings for older equipment can be easily modified to incorporate any necessary changes. Our sister design office in Chennai, India has all the above capabilities and is also able to produce and modify drawings with Elecdes, ELCAD and Microstation on our behalf.
Storage and accessibility: There are many different ways in which AutoCAD files can be saved. They can be saved either on a computer or archived on any storage media. Software files occupy less storage space as compared storage space required for keeping manually drafted paper drawings.
Revisions and modifications: Altering a hand drawn sketch can take much more time, whereas AutoCAD 2018 will allow us to make the changes with ease. AutoCAD has in-built tools that allow any number of revisions and changes easily and quickly. You can edit or delete details easily using simple, user-friendly commands.
Speed: Creating drawings in AutoCAD is much quicker than drawing manually. Time and effort can be saved by creating a reusable library. Easy edits are possible with commands like copy, mirror, stretching, rotate and scale.
Accuracy: AutoCAD allows our draftsmen to create modification for retrofit or partial modification applications. Acrastyle can provide specially marked versions of the various old and new scheme drawings called "red", "green" and "black". These make life simpler for the installation and commissioning engineers on site, as they clearly identify any additions to the latest revision.
What are the benefits of choosing a company that utilises CAD?
Utilise our design and build capabilities to reduce your overall project time and cost. In addition to manufacturing high quality substation protection and control equipment, Acrastyle can design your systems on your behalf. We have a team of experienced application engineers who are ably supported by our Mechanical and Electrical Engineers, meaning we are able to cater for all your design and build needs.
Throughout years of experience as a design manufacturing company, Acrastyle fully understands the benefits of having the system design for high voltage protection and control systems being undertaken by the manufacturer of the equipment, not only the same company but at the same location. Significant time and money can be wasted when liaising between disparate designers and manufacturers, coordinating such things as technical queries, design changes and requests for information. Our designers are located next door to our manufacturing facility and can therefore liaise directly with them with ease to ensure any issues are resolved quickly.