"I did a very happy 5 years at Acrastyle great company and great people loved every minute. I still have the tool kit I bought when I did my time in the factory" – Ian Horn, former Acrastyle engineer
"…some of the best working days of my life with you all up there…" – Simon Kidson, former Acrastyle engineer
Acrastyle, electrical engineers and manufacturers of protection and control solutions, turns 60 this year! We are incredibly proud of our achievements to this day, and of the history of the company. More than anything, we believe that a company is nothing but its people, and we'd like to take the opportunity to thank everyone who has made such huge progress possible. The company continues to evolve and goes from strength to strength.
60 Years On The Same Site
While sixty years is plenty of time for fashions, technology and people to change, some things remain constant. Acrastyle has undergone many changes in its lifespan, but still operates from the same canalside site it did in 1962. From our historic factory in the heart of the South Lakes, Acrastyle continues to provide high quality electrical protection and control solutions for a huge range of clients and industries.
Our sixty years encompass a time of huge change both in the world and in our sector, but our commitment to our work remains the same. We are proud of our past, while being focused and ready for the future.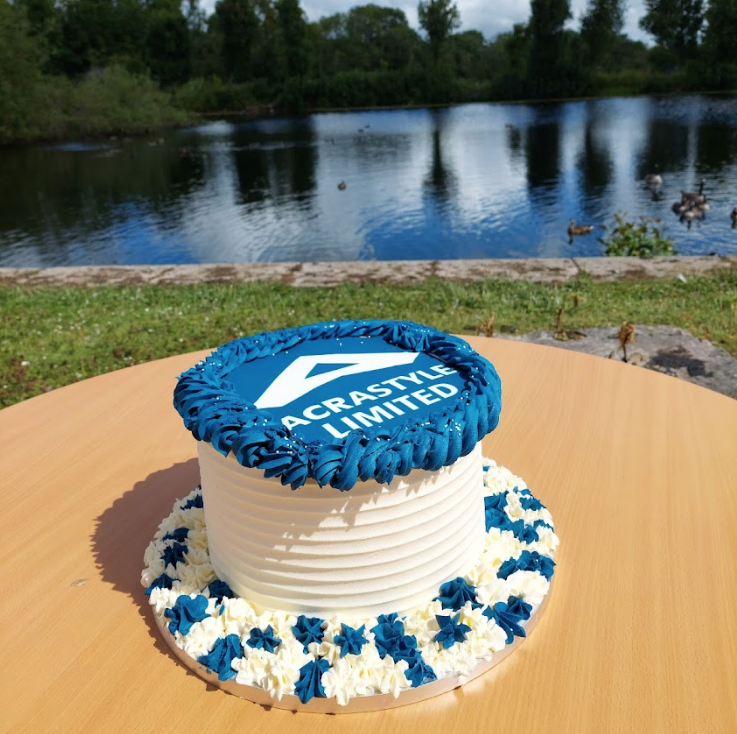 Keeping Up With Technology
From fabricating fluorescent lights in the early days, to manufacturing IEC 61850 panels today, Acrastyle has always strived to be ahead of emerging technologies.
According to the changing needs of our industry, our approaches have also moved on. In the early stages sheet metal would be ordered, cut up on a guillotine, punched, pressed, welded or riveted into shape, then each component would be custom made. Drawings were made, copied and delivered by hand, and a full-time employee was needed in the print room to keep on top of all the orders. An order could take 6 months to complete, and this was definitely considered good going for the day!
These days, metal parts are designed using computers and delivered ready-made by our suppliers to exacting specifications. AutoCAD and other digital technologies are used to design and draw diagrams, and plans are sent off instantly over the internet. In many ways, our work is made much easier by the application of technology, but the expertise and care needed remain every bit as exacting.
Local Knowledge, International Experience
Acrastyle began as a local concern, mainly fabricating electrical units for businesses in the area around the factory. Quite soon, what was then NORWEB, and is now Electricity North West, became a major customer, as we provided assistance and expertise to large-scale electrical grid systems in the north-west of England.
Something so good is hard to keep a local secret, and throughout the 80s and 90s, we took on several huge international projects. We worked on the power grid for the China Light & Power company, bringing electrical infrastructure up-to-date in the Pearl River Delta region around Hong Kong. The area is a huge economic hub for the country as well as the continent as a whole, with nearly 8 million people relying upon the work we undertook.
Based on this experience, we followed up by taking on a project for TUAS in Singapore, providing expertise on the delivery of electricity to millions more people. This was a hugely satisfying and rewarding project, utilising the very latest technology at the time, and built upon our already extensive experience of large-scale installations abroad.
We were also there to connect the island of Jersey's power grid to the mainland of France, just 14 miles away. We even strung onions from our raft in the canal, in a show of international solidarity! This connection is still powering the island to this day.
The More Things Change….
From a large space almost entirely given over to manufacturing and fabrication, to a streamlined and modern facility focusing on wiring and components, a lot of things have come and gone during Acrastyle's lifespan. The power grid has changed immensely, and so with it have the challenges of the job. Everything is more advanced, smaller and more detailed now than it ever was, and understanding these small tolerances is key to the continued success of the company.
We are constantly innovating and refuse to stand still. For example, in 2001 we introduced our new disconnector to the market, which is now a key component in many installations around the world. Under new ownership since 1997, when S&S Power Switchgear acquired the company from local businessman Maurice Chapman, Acrastyle continues to bring expertise to all aspects of the power grid, and to match the bespoke needs of our different clients.
…The More Things Stay The Same
We may have gained new owners, but the company's strengths and values remain the same. We still take on new apprentices every year from the local area, and school them in both the latest methods and in the unchanged skills that we have acquired over many years in the industry. The same site in Ulverston, Cumbria, continues to provide high quality expert support for electrical installations, with a focus on technological know-how and safety. And even after all these years, the local ducks and geese are ever-present!
Growth For The Future
Having gone from the telex printer to superfast broadband, Acrastyle are always looking to be at the crest of the next wave. Our sector faces many challenges, and we are committed to being at the forefront of solutions to them. From reducing waste and emissions, to expanding trade with other nations, to continuing to innovate with safer and more efficient solutions, Acrastyle continues to evolve. We are proud to look back on our 60 years of British engineering heritage, and face the future knowing that with the right knowledge and attitude, you can do anything. Here's to the next sixty years!