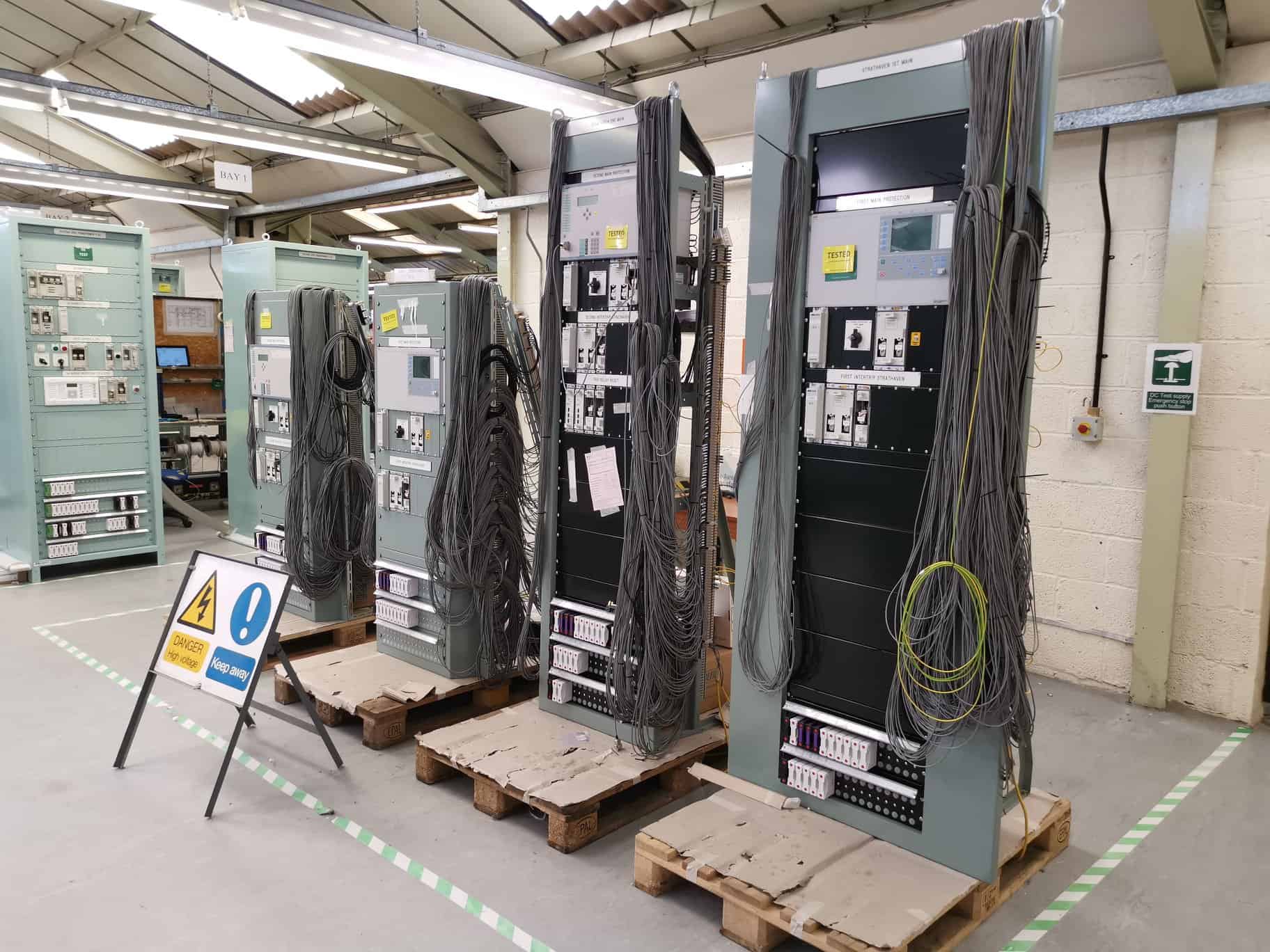 The Strathaven 275kV project was a huge success. In 2019, Acrastyle Limited completed many enhanced tests on the Strathaven 275kV substation cubicles for Scottish Power Energy Networks (SPEN) over a two week period. This was a large-scale substation project, which included the build-to-print manufacture of protection cubicles, front-sheets, marshalling kiosks and Voltage Transformer fuse-boxes. This multi-site 275kV project included site surveys, kitting, wiring and drawing mark-ups. Each substation cubicle consisted of hardwired isolation links, labels, switches, test blocks and protection relays. During the Factory Acceptance Test, Acrastyle assigned each relay with a unique address and set up a fibre-optic communications network in a ring topology. This activity was done in line with SPEN's technical specification. 
The enhanced tests ranged from electrical fault simulations to fibre-optic communication checks on the following substation cubicles:
– East Kilbride
– East Kilbride South
– Strathaven
– Clydesmill
– Busby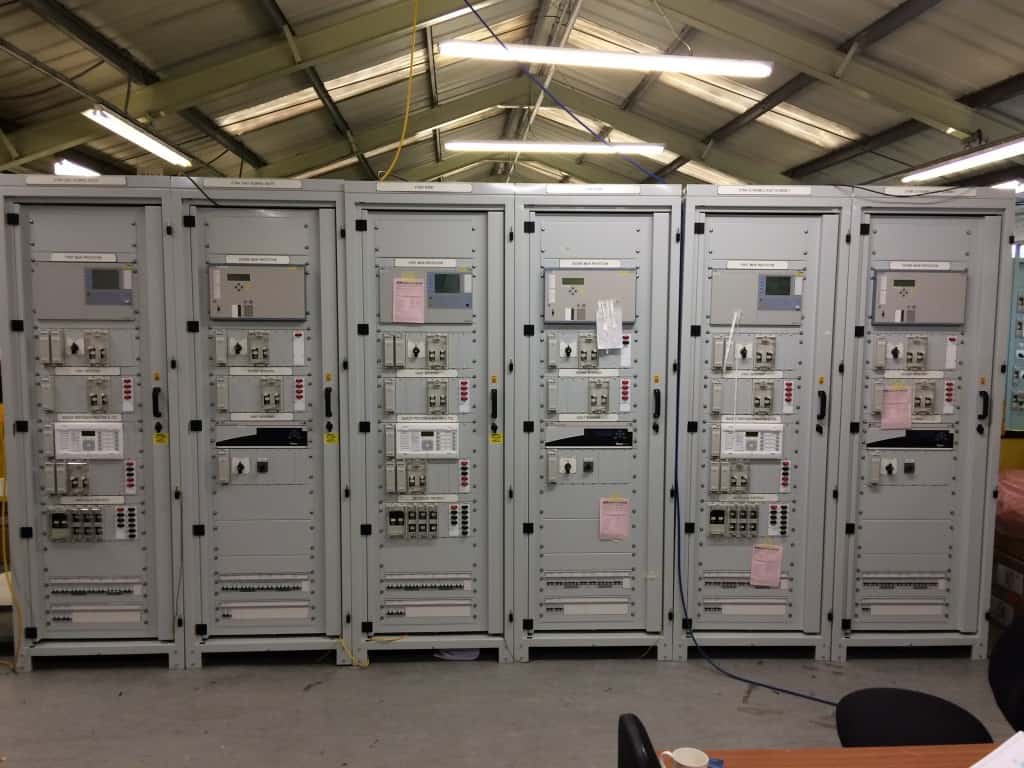 Over the past twenty years, the Transmission industry has transitioned away from legacy electro-mechanical relays towards modern, multi-functional Intelligent Electronic Device (IED) relays. Each IED is equipped with multiple protection and control functions, which results in an improvement of overall power system stability. Each IED is connected to a SCADA network which provides Scottish Power with real-time power system information. High-speed Intelligent Electronic Device (IED) relays were utilised for this project, namely the ABB RED-670 differential relay and the Siemens 7SD522 relay. 
Acrastyle Limited installed temporary multi-mode fibre optic links with ST-connectors, edited the IED communication settings, injected current and applied voltage to simulate and record electrical faults. To achieve this, Acrastyle installed seven highly accurate, GPS clock antennas for time synchronisation across the various substations. The benefit of this is that each substation holds an accurate time reference for fault recording purposes. If an electrical fault were to occur on the Scottish Power grid, the protection relays will operate and the outdoor circuit breaker will quickly clear the electrical fault current. 
Acrastyle proved differential tripping times of less than 30 milliseconds in a laboratory environment. The key benefit is that Transmission fault clearing times were proven and recorded. This project gave Acrastyle the opportunity to demonstrate wiring skills, quality control and IED configuration capabilities on this complicated project. The detailed Factory Acceptance Test procedure gave the customer peace of mind before the Site Acceptance Test.