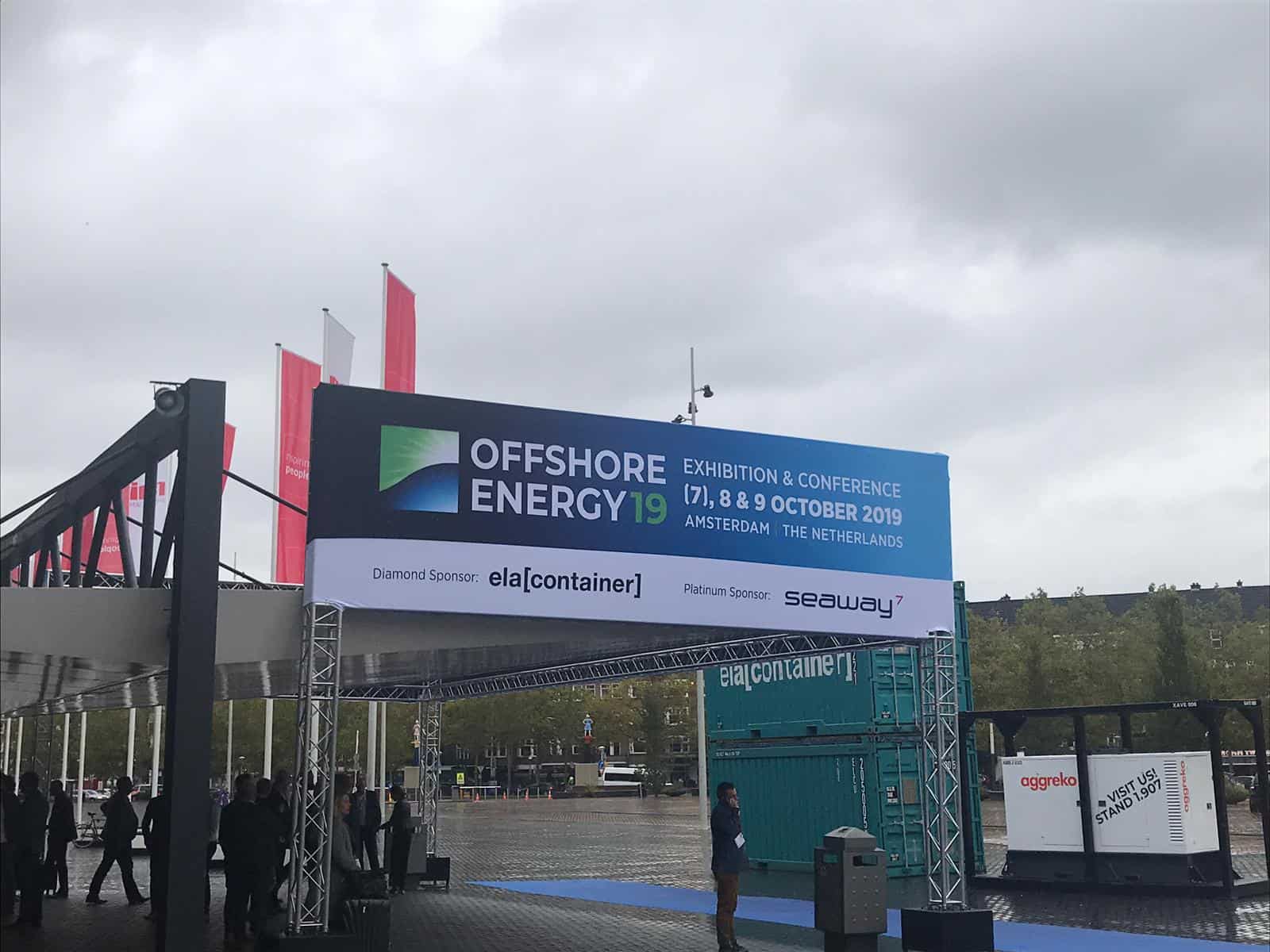 Through the Department of International Trade (DIT), we recently attended the Northern Powerhouse Offshore Energy Mission to Amsterdam. The trade mission coincided with the Offshore Energy Exhibition & Conference and the focus was on renewable energy. UK businesses were provided with the opportunity to explore the Dutch energy sector whilst networking and building new partnerships.
Travelling by ferry from Hull to Rotterdam, we were joined by the Department of International Trade and the  Netherlands British Chamber of Commerce who delivered introductory presentations and led proceedings. Representatives from 50 other businesses within the Northern Powerhouse region also took part in this trade mission. The ferry to Amsterdam was incredibly valuable as it provided an opportunity for networking with other local businesses. 
Our Business Development Manager, David Erswell represented Acrastyle Limited and showcased our products, services and solutions within the Renewable Energy Sector as well as our work globally. Tiffany Solender, our International Trade Adviser from the DIT, facilitated meetings and guided us towards exciting new export opportunities.  
The Offshore Energy Exhibition & Conference
The Offshore Energy Exhibition & Conference itself is Europe's premier gathering of the entire offshore energy industry. This provided incredible networking opportunities with more than 550 exhibitors in total. The conference was all about unlocking the huge potential of offshore energy in The Netherlands, in the field of oil, gas, wind and tidal energy.
We met with representatives from many businesses within the Dutch energy sector and we have reached out to TenneT, a major transmission system operator in the Netherlands and a large part of Germany.
What is the Northern Powerhouse? 
The Northern Powerhouse is a government initiative and vision for a "super-connected, globally-competitive northern economy with a flourishing private sector, a highly-skilled population, and world-renowned civic and business leadership". 
This is part of the government's larger strategy to increase exports worldwide.
We would like to thank all parties involved in the organisation of the trade mission and the Offshore Energy Exhibition.
Get In Touch
As a leading name and with over 50 years experience in the sector, we have earned a unique reputation for superior product quality, outstanding technical expertise and excellent customer service. Our highly-skilled, passionate personnel continue to provide market leading Power System Protection solutions and are dedicated to our work all around the UK and globally. If you have an enquiry about a project or would like to find out more about our products and services please get in touch.
Don't forget to follow us on Facebook and Twitter to keep up to date with all of our latest news and innovations.