Rapid on site integration of power system protection
Acrastyle's expertise in power system protection design and manufacturing enables us to provide portable relay rooms and control rooms. These allow the customer to quickly integrate the protection system on site with Plug-and-Play connectivity.
The portable relay rooms are self-contained, fully integrated portable buildings containing several interconnected sub-systems. They can be positioned at the substation or wind-farm site, often near the project completion date and simply cabled up to a single marshalling kiosk.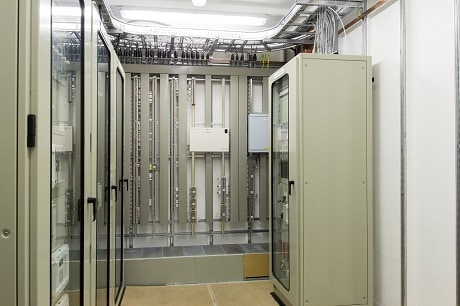 Portable relay rooms may typically consist of:
A protection and local control scheme custom-designed for the power system application
A SCADA RTU fully integrated with the protection scheme for remote monitoring and control
Heating, lighting, power supply and air-conditioning to ensure the plant and operating personnel experience optimal conditions
A central marshalling box and cable gland plate for ease of external connections.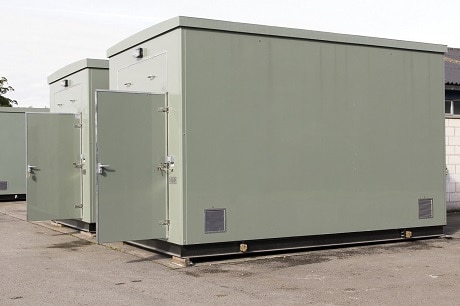 Once completed at our factory, the individual systems in the enclosure are first extensively tested as self-contained sub-systems, for example the protection scheme itself, then its interaction with the remote ends are simulated before the control elements.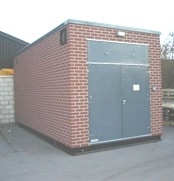 All the systems are finally tested as a fully integrated package by injecting signals at the marshalling kiosk terminals, ensuring all the correct operations are performed and then detecting the outgoing signals at the marshalling point. This rigorous system testing makes sure that the entire system will perform seamlessly as a Plug-and-Play solution when finally positioned on site.