Verifying & updating substation scheme drawings
Substation scheme drawings missing or out of date? No problem!
Acrastyle has a team of experienced engineers who conduct detailed site surveys to check the status and veracity of the existing site and scheme drawings. These will be the basis of any new schemes being proposed.
We can scan existing substation drawings whilst on site without the need to remove drawings by using a modern A0 colour drawing scanner. This is particularly desirable when the site drawings are the only copies in existence.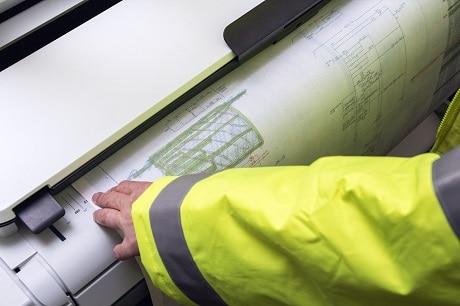 Unfortunately, it is common to find that many of the old drawings are either missing, obsolete, or do not accurately reflect the currently installed condition. This is due to various modifications which have been made in the past but not accurately reflected in the drawings.
Any new design is dependent on a complete and clear understanding of the existing plant and parameters, so site audits to check the drawings are often an essential first step towards providing a perfect new design.
Where the old drawings are either missing, difficult to read or out of date, Acrastyle can provide a drawings replacement service.