On site lifecycle support services
Acrastyle can provide a complete installation and commissioning service and support to ensure that the protection schemes, disconnectors, battery chargers and all its products are implemented perfectly into the customer's system. Experienced engineers can perform cold and hot commissioning tests and tasks which will ensure that the products perform exactly as per their design intent. Full test documentation will be provided using either Acrastyle's standard testing forms or the customer's standard forms. This service can be extended to provide ongoing maintenance where we can periodically perform routine functional and performance tests to confirm that the system is still working correctly.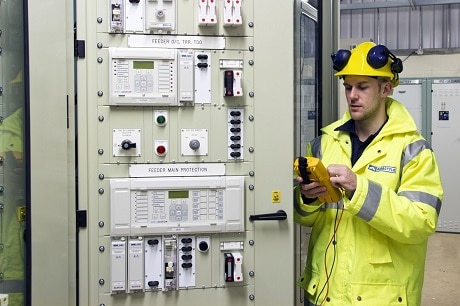 Our installation partners
Acrastyle also enlist the services of our trusted partners MMC Engineering Services Ltd to provide expert support and assistance with installation and commissioning.