CAD design for power system protection & control solutions
With our extensive CAD resources, Acrastyle can provide a sub-contract CAD design and drafting service for almost any application.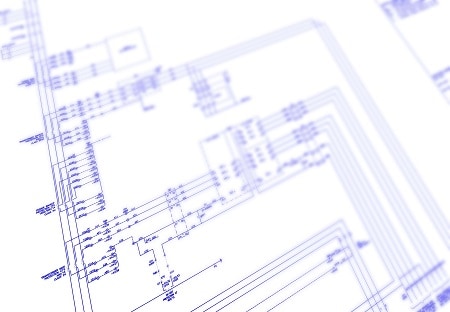 We use the latest AutoCAD 2019 software & can provide drawings & designs in all releases of AutoCAD DWG file in addition to DXF, DWF and Adobe PDF files. Drawings can also be provided for compatibility with other CAD packages on request.
We are also able to scan and modify old legacy hand-drawn drawings using modern Raster software such that drawings for older equipment can be easily modified to incorporate any necessary changes.
Our sister design office in Chennai, India has all the above capabilities and is also able to produce and modify drawings with Elecdes, ELCAD and Microstation on our behalf. Don't hesitate to contact us if you have such a requirement.
Scanning and printing
Our CAD design services are supported by our large format scanning capabilities, both on and off site, and also our large format plotting/printing services (up to A0 in colour or B/W).
Contact us to let us provide you with a detailed quotation to meet your CAD and drafting requirements.