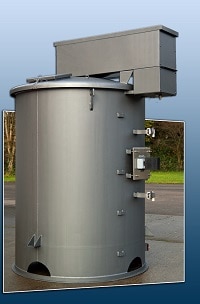 Acrastyle has been the leading manufacturer of liquid type Neutral Earthing Resistors (LNER) – also known as Liquid Neutral Grounding Resistors – for more than 40 years. It has supplied Neutral Earthing Resistors all over the world to power system utilities including Hong Kong, Singapore and Australia. The design is fully ENA tested and approved with thousands in service worldwide.
Our Liquid Neutral Earthing Resistor design has passed rigorous seismic tests, making them suitable for seismically active regions.
The design of a Liquid Neutral Earthing Resistor is a large tank containing an electrolyte solution (distilled water with a small amount of electrolytic powder). The outer case of the tank is connected solidly to the earth point. An inner electrode which is insulated from the tank, is the HV connection to the transformer or generator star point. At commissioning, small amounts of electrolyte are added to the water to increase the conductivity of the solution until it reaches the calibrated resistance level. The final result is a high current carrying capacity fluid with a high resistance, in a very robust and low maintenance package.
Neutral Earthing Resistors can be fitted with:
Heaters and thermostats to ensure frost and ice are never a factor
Condensation traps to return evaporate to the tank, significantly lengthening the time required between corrective measures
Fluid level detection and low level alarm devices to ensure the correct operation is always maintained
Inspection hatches for ease of maintenance
CT housings and Current Transformers for earth fault protection devices
Direct overhead line or underground cable connection options
Lifting hooks and jacking lugs.
Acrastyle's Neutral Earthing Resistors are made from stainless steel and many have achieved 30 and 40 years plus of trouble-free service.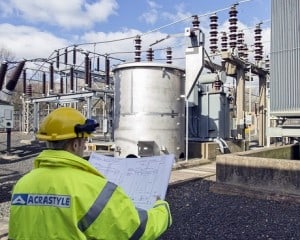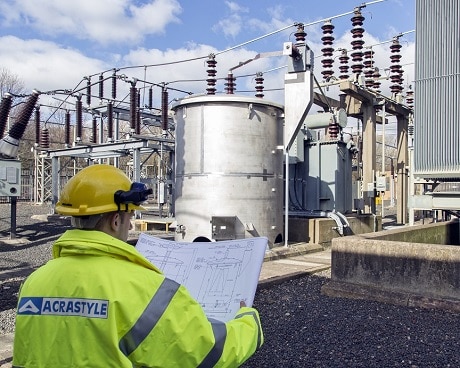 Other types of neutral earthing resistor devices are available including reactor and dry resistor design devices. Those devices require more regular inspection and maintenance however, to ensure the cells have not opened or short-circuited. This is particularly necessary after any fault current has been experienced. Their design life is typically 10 years. Therefore, when whole-of-life cost analysis is performed, the Liquid Neutral Earthing Resistor design is often preferred as it is essentially a long-life, low-maintenance and highly reliable option.
Please contact us to answer your questions on how Acrastyle can solve your system earthing requirements.