Railway substations – Power system protection schemes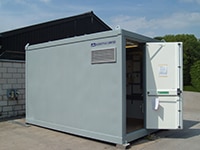 Acrastyle's expertise in power system protection design includes the unique design challenges presented by the nation's rail network. It has manufactured over a hundred protection schemes for railway substations and also has the ability to manufacture fully integrated portable railway substations and trackside enclosures.
These railway substations and trackside protection enclosures are self-contained, fully integrated portable buildings which can be quickly positioned at the trackside and cabled up to a single marshalling kiosk. Included in the enclosure are:
A protection scheme especially designed for the unique railway power system application. This is usually based on a single-phase feeder distance protection device as well as all the usual backup, interlocks and indication facilities
A SCADA RTU which is fully integrated with the protection scheme, as well as all the other control and monitoring devices in the enclosure
Heating, lighting, power supply and air-conditioning to ensure the plant and personnel operating the equipment experience optimal conditions
A central marshalling box and cable gland plate for ease of external connections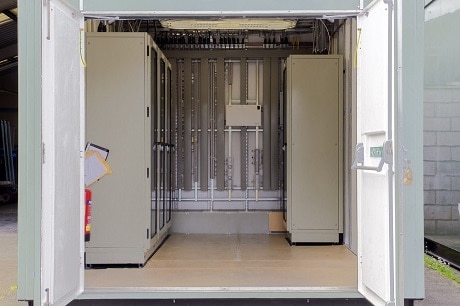 When complete, the individual systems in the enclosure are in the first instance extensively tested as self-contained sub-systems, such as the protection scheme itself. Then all the systems are tested as a fully integrated package by injecting signals at the marshalling kiosk terminals, ensuring all the correct operations are performed and detecting the outgoing signals at the marshalling point. This rigorous system testing ensures that the entire system will perform seamlessly as a Plug-and-Play solution when positioned at the trackside location.