Please provide some feedback
We welcome feedback from our customers, or anyone else, on any aspect of our business, service, website or products, particularly from engineers installing our equipment on site.
Please feel free to provide any feedback using the form below:
Acrastyle serial number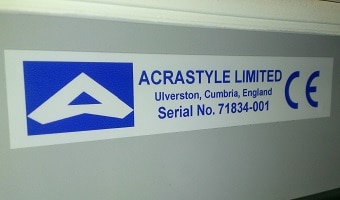 Site feedback
If you are providing feedback from site regarding
equipment: if possible, please locate our serial number
label (pictured above) inside the enclosure and provide
the serial number in the form opposite. This will allow
us to quickly identify exactly which item of equipment
you are referring to.
The file attachment option above will only upload PDF documents or Microsoft Word .DOC documents. Other file formats will result in an error.